Press release
Marel is pleased to announce it has entered into an agreement to acquire a 50% stake in Curio, an innovative primary processing equipment provider for whitefish processing. The transaction is subject to customary closing conditions and is expected to close in Q4 2019.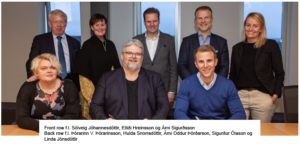 Complementary solution offering
The transaction is in line with Marel's strategic objective to be a full-line supplier with standard and modular building blocks of advanced food processing solutions across the fish, meat and poultry industries. Curio's complementary product portfolio of heading, filleting and skinning solutions brings Marel closer to becoming a full-line provider to the global fish industry.
A history of successful cooperation
Marel and Curio have a history of working together to deliver full-line projects around the world including overarching Innova software from Marel to enable seamless flow across all processing stages. Curio will utilize Marel's sales and service network to extend its global reach with the objective of serving customers better.
Option to acquire the remaining 50%
The transaction is conducted in two phases; 40% at closing and the additional 10% on 1 January 2021. Curio's operational profit is expected to have a positive impact on Marel Fish EBIT margin when financials are consolidated from 1 January 2021. Curio's founder Ellidi Hreinsson, will stay with the company. Marel has an option to acquire the remaining 50% of shares in four years.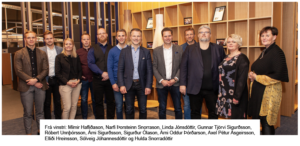 Árni Oddur Thórdarson, CEO of Marel:
"We are super excited to join forces with Curio, an innovative provider of equipment for primary processing for the whitefish segment, bringing us closer to becoming a full-line provider in the global fish segment. In recent years, Marel and Curio have achieved great results collaborating on many full-line projects with some of the most forward thinking fish processors in the industry. With Marel´s full-line approach, overarching Innova software and by being a reliable maintenance partner in the field, we help our customers further automate production in a seamless flow, securing more valuable and safer products to global consumers."
Ellidi Hreinsson, CEO of Curio:
"The acquisition is excellent news for our customers across the world as the synergies resulting from joining forces will fuel innovation and grow our solution offering. I truly look forward to working closer together and expect great things from our joint innovation efforts."
About Curio
Founded in 2008 Curio is an innovative provider of equipment for whitefish primary processing, specializing in innovative heading, filleting and skinning solutions. Curio's main market is Europe with a focus on the Nordics and the UK. Curio generates around EUR 10 million in annual revenues.
About Marel
Marel (NASDAQ: MAREL; AEX: MAREL) is a leading global provider of advanced food processing equipment, systems, software and services to the poultry, meat and fish industries. Our united team of more than 6,000 employees in over 30 countries delivered EUR 1.2 billion in revenues in 2018. Annually, Marel invests around 6% of revenues in innovation. By continuously advancing food processing, we enable our customers to increase yield and throughput, ensure food safety and improve sustainability in food production. Marel was listed on NASDAQ Iceland in 1992 and dual-listed on Euronext Amsterdam in June 2019.