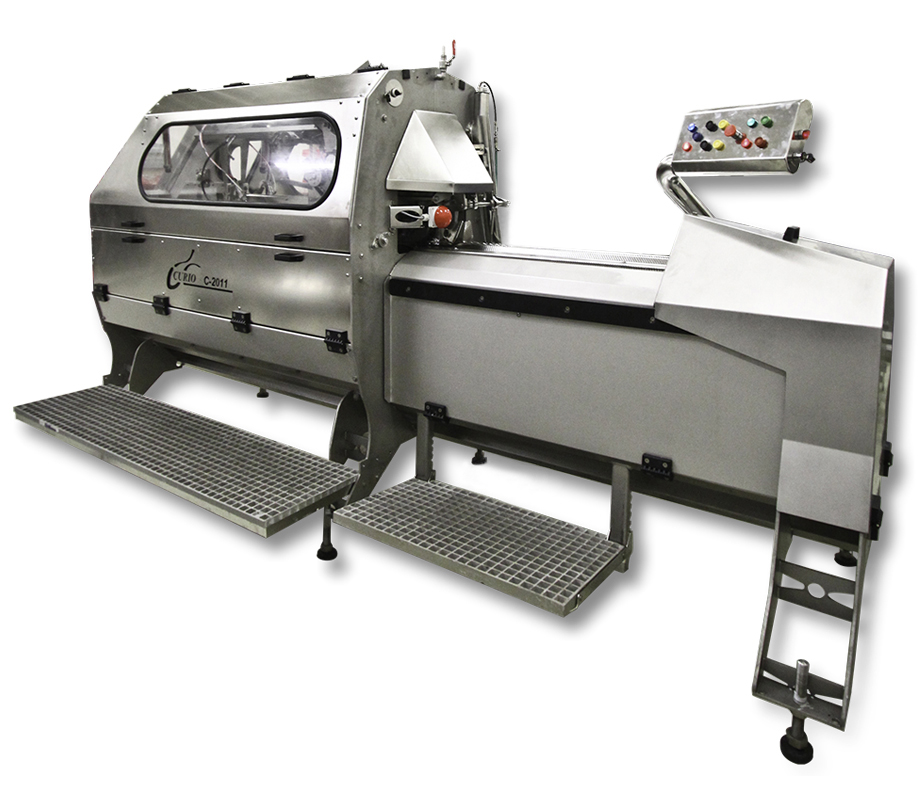 Filleting Machine C-2011
The C-2011 whitefish filleting machine offers a high and consistent yield, achieved by a robust and reliable design specific for whitefish processing.
A simple user interface allows the operator to easily switch between different species, select different range settings, adjust the machine speed, and operate the machine safely.
Opening the safeguards provides a clear and easy access to the machine internals, minimizing the time required for daily maintenance, cleaning, and repair work.
An automatic lubrication system ensures that all critical parts are well lubricated, reducing repair and maintenance work while providing a reliable and safe operation.
Stainless steel trays, adjustable guides, and a flexible cutting mechanism ensure high and consistent yield and throughput.
All materials used in direct contact with the processed fish have been carefully selected to be approved for food processing.
We bring together the devotion inherent in handmade machinery parts, technical innovation, and Icelandic ingenuity – and with this magical mix we assemble potent seafood processing machines with a strong character and great performance.
Do you want to know more about this machine?
Feel free to make an inquiry to us below