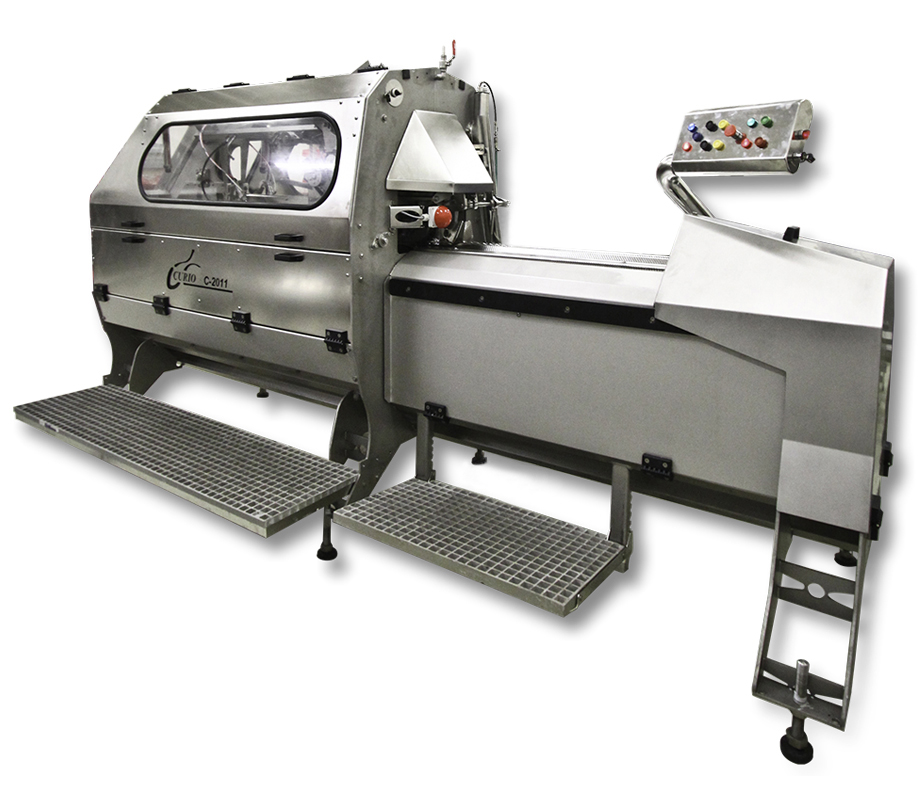 Filleting Machine C-2011
The Curio C-2011 Platform is a Unique Filleting System based around a single design concept. There are 4 standard frame models and 2 extended frame models sharing 95% of the same components allowing an unparalleled level of flexibility when it comes to utilisation and flexibility processing different sizes and species of fish.
With a size range spanning 400g to 12kg on the standard frame and from 3kg to 18kg on the extended frame the C-2011 Platform is the worlds most dynamic filleting system available for whitefish processing.
Curio conversion kits allow you to expand the size range capabilities of your machine ensuring your investment will continue to be productive in the future.
Our innovative approach to operator and engineering training ensures our machines are easy to adjust and maintain. Backed up by spare parts and service centres in Iceland, USA and UK we ensure speedy spare parts deliveries and technical assistance is always accessible when required.
The C-2011 whitefish filleting Platform offers a high and consistent yield, achieved by a robust and reliable design specific for whitefish processing. 
Watch videos of filleting machine.
Do you want to know more about this machine?
Feel free to make an inquiry to us below