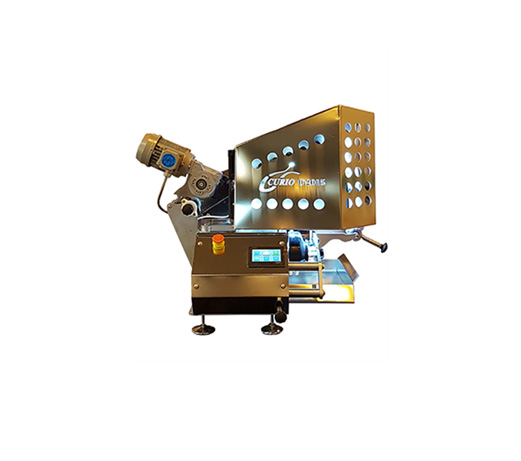 Sharpening Machine C-2015
The C-2015 knife sharpening machine offers a simple and effective way to sharpen various sizes of circular knives for fish processing machines.
A simple user interface allows the user to easily start and stop the machine as well as adjusting the rotational speed of the knife. LED lighting lights up the work area, giving the operator a clear view of the blade edge, making it easy to fine tune the settings.
A stainless steel frame, tray, covers, and guides ensure a reliable, sturdy, and consistent sharpening while making the machine easy to clean and maintain. All materials used in the construction of the machine have been carefully selected to be approved for food processing.
The Curio C-2015 sharpening machine can sharpen all the circular knives for the Curio C-2011 filleting machine, C-3027 heading machine as well as for C-5010 collarbone cutting machine. With the C-2015 sharpening machine it's possible to sharpen all of the known circular knives in fish processing machines within the size range from 120 to 400mm in diameter.
Watch videos of sharpening machine.
Do you want to know more about this machine?
Feel free to make an inquiry to us below