Curio participated in SEAFOOD EXPO RUSSIA, held for the third time in Saint Petersburg, 10.-12. July this year, The event connects thousands of businesses from around the world with Russia's industry buyers and this year around 10.000 visitors from 42 regions of Russia and from around the world attended the exhibition.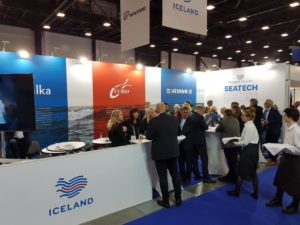 At the exhibition, Curio's sales and marketing manager, Axel Pétur Ásgeirsson, presented the new development project, 4CWhite, the Curio C-5010 collarbone cutter that is to hit the market in 2020.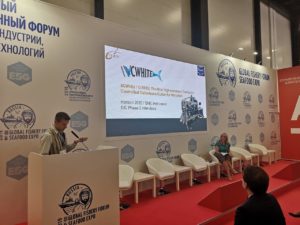 Also the agency agreement for the Russian market between Curio and Espo market was signed, with both parties looking forward to develop the Russian market for Curio products further.